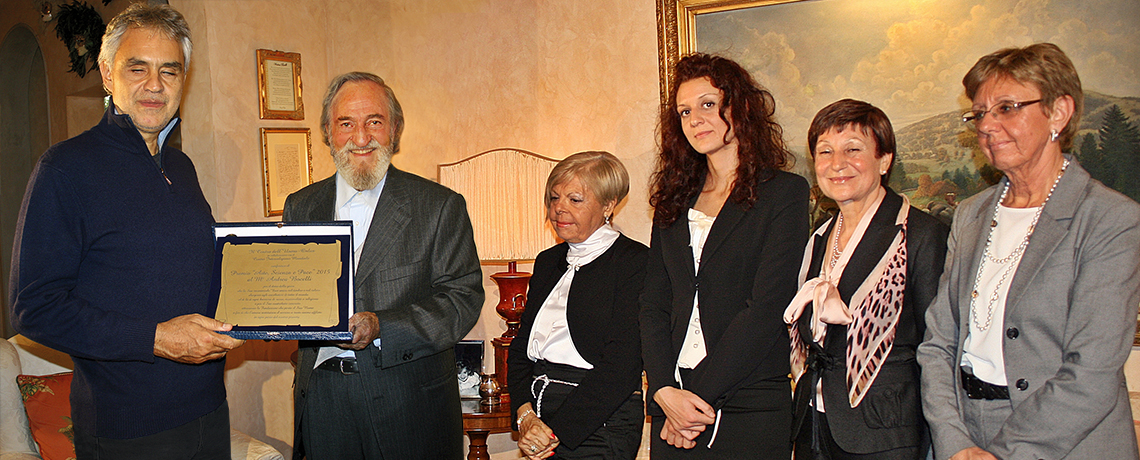 The World Interreligious Center contributes, together with the International Non-Profit Organization Man Center, to awarding the Triennial to a personality who is distinguished for his or her work in favor ofand the .
Prize winners to date have been:
2018: ROBERTO BENIGNI - ACTOR
For his unequalled ability to reach the heart of the public by transmitting a message of high artistic, human and spiritual value aimed at reawakening one's conscience and favoring understanding and love between people and populations.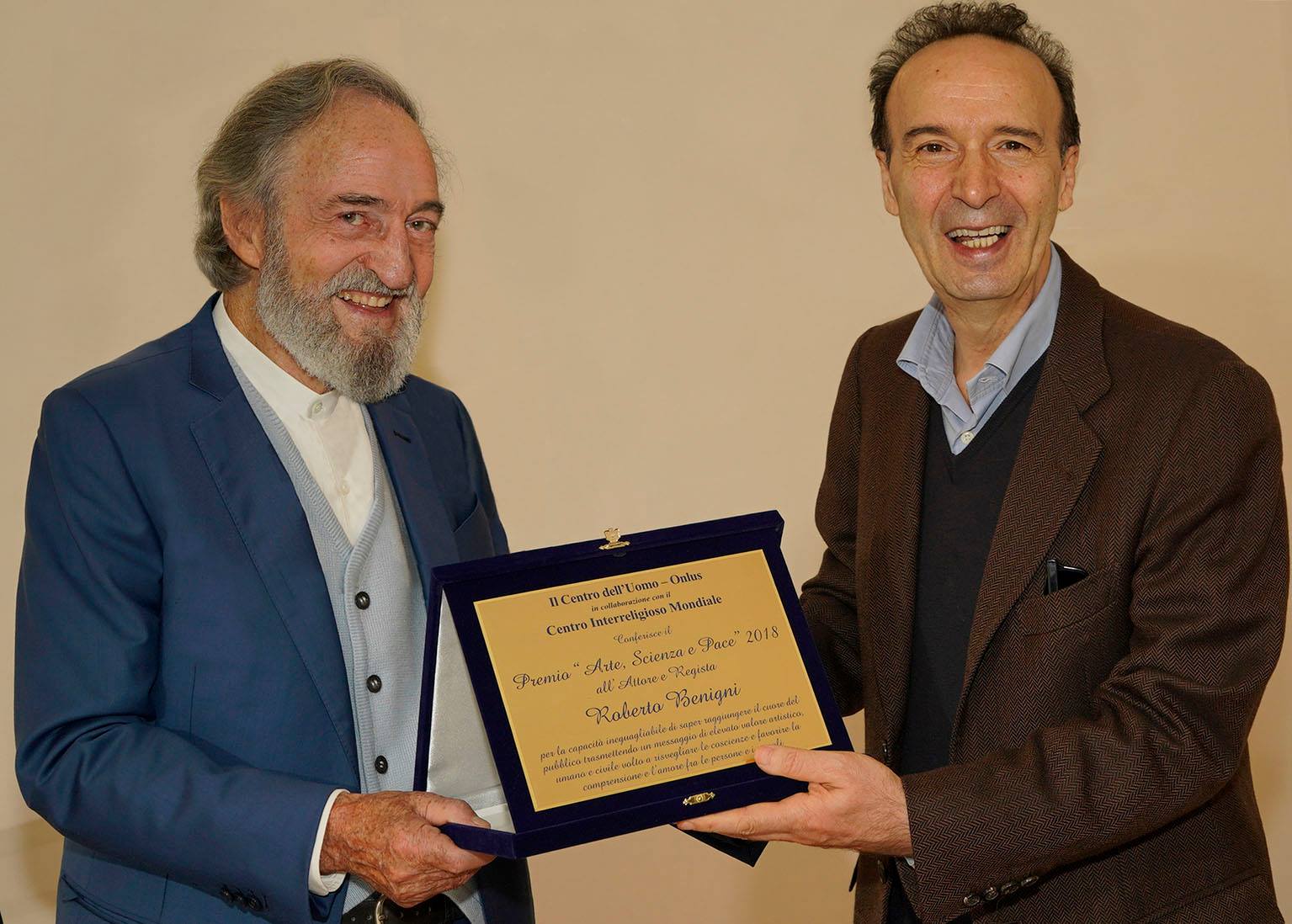 Pier Franco Marcenaro gives the Art Science and Peace Prize to Roberto Benigni
2015: ANDREA BOCELLI - TENOR
For having given listeners around the world the gift of joy with his enchanting voice, beyond all barriers of ethnicity, nationality or religion.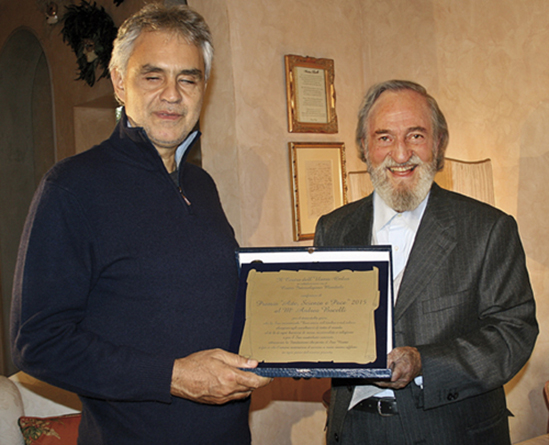 Pier Franco Marcenaro gives the Art Science and Peace Prize to Andrea Bocelli
2012: PROFESSOR UMBERTO VERONESI - ONCOLOGIST AND ITALIAN MINISTER OF HEALTH (2000-2001)
For having relieved the suffering of many human beings and spread elevated human, civil and social values.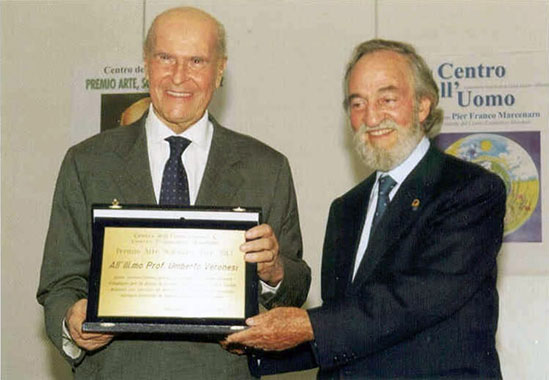 Read the beginning of Professor Umberto Veronesi's speech for the award of the "Art, Science and Peace Prize" >>
(Town Hall of Viareggio, Italy, August 2, 2012) (file .pdf 338 Kb)
2005: FRANCO ZEFFIRELLI - DIRECTOR AND PRODUCER
For his directing of the movies "Jesus of Nazareth", "Brother Sun and Sister Moon" and "Romeo and Juliet", which have spread a message of peace and unity throughout the world.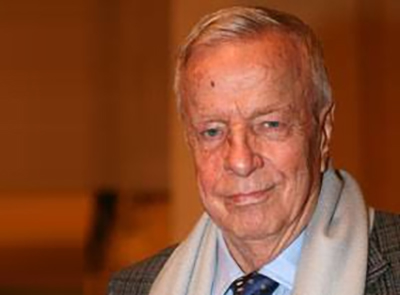 Director Franco Zeffirelli, winner of the 2005  Art, Science and Peace Prize
2002: FERNANDA PIVANO - WRITER AND ESSAYIST
For her translation and dissemination of the great North American pacifist writers and for her work in favor of peace carried on for decades among the younger generations.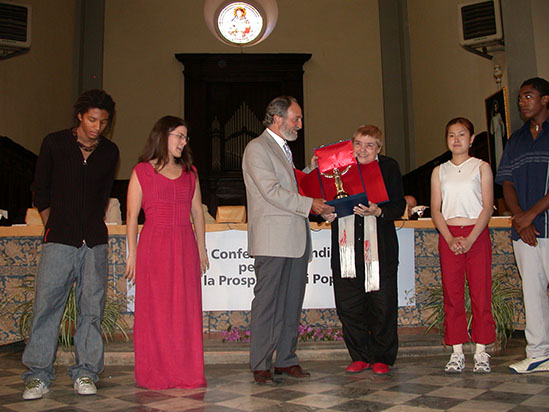 Pier Franco Marcenaro gives the Prize to Fernanda Pivano